Welcome to Tony's Photography
Tony's Photography provides professional photography service in Houston, Texas and surrounding areas. We will help you to capture the most precious moments of your life at highest quality! Our mission is to deliver professional service and great quality at affordable rates. We are proud of making our customers happy with the pictures of the best moments of their lives without overpaying for it. Tony's Photography will satisfy all your needs even if you are tight on budget. Create your best memories with Tony's Photography!
We are passionate about photography
Tony's photography is specialized in event photography (weddings, private and corporate parties), individual portrait photography, engagements, family photos and real estate photography. If you are looking for the great quality and creative approach, do not hesitate to take advantage of our unbeatable offers!
Every wedding is unique and we are passionate about capturing all the details of your special day and creating remarkable photos you will love forever.
The reasons for choosing Tony's Photography: professional attitude and personalized approach, great experience and best equipment, unbeatable quality, creativity, affordable rates. Variety of packages to fit any budget, fast delivery. Clients receive full rights to the images.

On this site you can browse over 500 photos taken by Tony. Please see the galleries in portfolio section.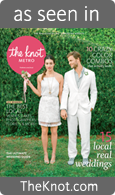 Tony's Photography: active member of TheKnot, WeddingWire and Wedding.com
New unique 2016 offer:
editing of all pictures and same day delivery (45-60 min for engagement/family session and 90-180 min for wedding). Awesome wedding packages from only $500!
Many people have to wait for months before receiving their photos form other photographers. Great advantage of Tony's Photography: you will receive your files on the same day. Have you heard horrible stories about people who never received their photos from some photographers? Well this could happen, but not with Tony's Photography (same day delivery guaranteed). This is established reputable service with tons of experience in Houston area and around Texas. Many other photographers are afraid of showing their photos to their clients because they are not usable without a lot of editing. But due to the great experience and old-school approach, Tony's Photography ensures same day delivery of high quality photos that are ready to print. So you can enjoy your pictures taken by Tony's Photography on your wedding trip, but others will have to wait.
Tony's Photography is offering the blend of photojournalistic and artistic style with the emphasis on true emotions. Are you tired of the same boring pictures you see on many other websites and looking for something unique, creative, emotional? Let's work on your best photos together!
What is the difference between Tony's Photography and various chain photography companies that are heavily advertised and normally occupy top fields of web search? Tony's Photography is an individual business, and all the photos demonstrated on this website were captured by only one photographer. At the same time, chain companies hire multiple photographers and you will never know who's photos are demonstrated on their website. For Tony's Photography every client is unique, but for the chain company you are just a number. Are you interested in personalized approach and looking for the photographer who will work for you, not for a company manager? If you are looking for the particular style, deal only with the individual photographer. Second photographer is also available by special request at Tony's Photography.
Tony's Photography is offering best quinceañera photography deals in Houston, Cypress, Jersey Village, Katy, Spring and Sugar Land! Great packages starting only $240!
[Español] Fotografía de Tony está ofreciendo mejores ofertas de quinceañera fotografía en Houston, Cypress, Jersey Village, Katy, primavera y tierra del azúcar! Grandes paquetes a partir de sólo $240!
Follow us on Facebook and Twitter for the updates and special offers.